A massive shift to electric vehicles (EVs) is underway. This transition will benefit electric vehicle makers and other suppliers, including software providers, semiconductor suppliers, component and part manufacturers, battery producers, and lithium miners.
Investors interested in this megatrend have lots of options. For example, they could invest directly in electric car stocks or in companies that manufacture EV batteries.??
However, it can be hard to chose which company or technology might win in this emerging industry. That's why investors might want to consider taking a broader approach by purchasing an exchange-traded fund (ETF) that invests in a variety of companies with exposure to the EV market. Here's a closer look at some of the top electric vehicle ETFs to consider in 2023.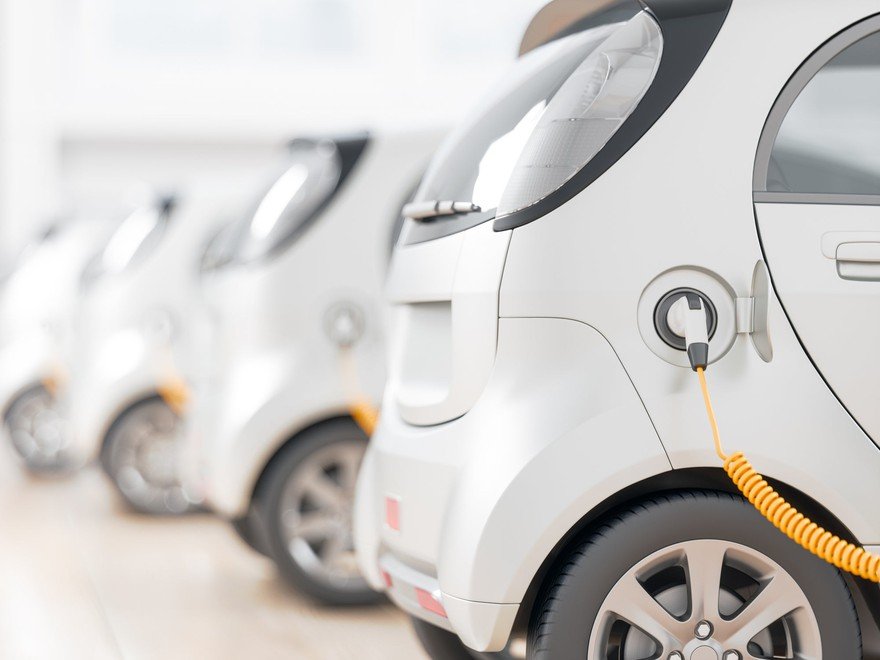 Image source: Getty Images.
Best electric vehicle ETFs in 2023
Here's a snapshot of the top EV ETFs to consider:
Table by author.

| Top Electric Vehicle (EV) ETF | Ticker Symbol | Description | Expense Ratio |
| --- | --- | --- | --- |
| Global X Autonomous & Electric Vehicles ETF | (NASDAQ:DRIV) | Broadly focused with a portfolio that includes tech giants, automakers, semiconductor companies, and other EV suppliers. | 0.68% |
| KraneShares Electric Vehicles & Future Mobility ETF | (NYSEMKT:KARS) | Narrowly focused on companies directly involved in EV and EV component production. | 0.70% |
| SPDR S&P Kensho Smart Mobility ETF | (NYSEMKT:HAIL) | Invests in EVs, autonomous vehicles, transport systems, and drone companies. | 0.45% |
| iShares Self-Driving EV and Tech ETF | (NYSEMKT:IDRV) | Broadly focused ETF weighted toward big tech and semiconductor companies. | 0.47% |
| Global X Lithium & Battery Tech ETF | (NYSEMKT:LIT) | Invests in companies in the lithium industry, including miners and battery manufacturers. | 0.75% |
| Simplify Volt RoboCar Disruption and Tech ETF | (NYSE:VCAR) | Concentrates on a few disruptive companies posed to dominate the industry. | 0.95% |
1. Global X Autonomous & Electric Vehicles ETF
This ETF provides diversification across all aspects of the EV industry, skewing toward autonomous vehicles (AVs). The Global X Autonomous & Electric Vehicles ETF had almost $1.3 billion of net assets in late 2021 and 76 distinct holdings.
The ETF's top holdings include Alphabet (GOOGL -1.61%)(GOOG -1.6%), Nvidia?(NVDA 0.67%), Microsoft (MSFT -1.01%), and Apple (AAPL -0.54%). Major automakers, including Tesla (TSLA -1.05%) and General Motors (GM 9.38%), which plans to go all-electric by 2035, are further down the list. The ETF also invests in a mix of companies that make semiconductors, components, batteries, and software for EVs and AVs.
The fund's expense ratio is 0.68%. It aims to mimic the performance, before fees and expenses, of the Solactive Autonomous & Electric Vehicles Index.
2. KraneShares Electric Vehicles & Future Mobility ETF
The KraneShares Electric Vehicles & Future Mobility ETF tracks the Bloomberg Electric Vehicles Index. Its top holding is Contemporary Amperex Technology, or CATL, a leading Chinese battery manufacturer that doesn't trade on U.S. exchanges.
Other major holdings include China's NIO (NIO -0.42%), Tesla, the auto parts company Aptiv (APTV 0.39%), and various semiconductor suppliers. Also on the list is the German auto giant Volkswagen (VWAGY 0.93%), which is investing substantial resources in EVs and EV batteries.
This ETF has an expense ratio of 0.70%, total assets of almost $350 million in late 2021, and more than 60 total holdings.
3. SPDR S&P Kensho Smart Mobility ETF
This ETF focuses on U.S.-listed companies participating in the smart transportation sector, which encompasses EVs, AVs, transport systems, and drones. The fund tracks the S&P Kensho Smart Transportation Index.
EVs are only part of the fund's focus. About 20% of this ETF's holdings are in automobile manufacturers. Two of the top holdings are Tesla and Chinese EV manufacturer Li Auto (LI -5.11%).
Industries that support EVs are heavily represented. Another 16% of the fund's assets are invested in auto parts and equipment companies, and about 8% of the fund is allocated to construction machinery and heavy truck manufacturers. Semiconductor companies comprise roughly 13% of the ETF's holdings.
Top holdings other than automakers include automotive technology provider Veoneer (NYSE:VNE) and materials company Aspen Aerogels (ASPN -1.01%). The ETF comes with an expense ratio of 0.45% and has about $200 million of assets under management.
4. iShares Self-Driving EV and Tech ETF
The iShares Self-Driving EV and Tech ETF focuses on companies that aim to enable self-driving and autonomous vehicles. It tracks the NYSE FactSet Global Autonomous Driving and Electric Vehicle Index.
Many of the fund's top holdings are big tech and semiconductor stocks. These include Apple, Advanced Micro Devices (AMD 1.51%), and Nvidia. Automakers directly manufacturing EVs make the top of the list as well, including Tesla, Toyota (TM 1.26%), and General Motors.
The ETF had about 100 holdings and net assets of more than $560 million in late 2021. Its expense ratio is 0.47%.
5. Global X Lithium & Battery Tech ETF
This ETF focuses?on EV batteries. The Global X Lithium & Battery Tech ETF tracks the performance of the Solactive Global Lithium Index by investing in a variety of lithium companies. The fund invests in lithium miners, refiners, and battery manufacturers.
ETF had 41 holdings in late 2021, led by Albemarle (ALB -0.43%), a leading lithium, bromine, and catalyst solution producer, at 11.5% of net assets. Other top holdings include:
Ganfeng Lithium:?Chinese lithium resource developer, refiner, and processor that also manufactures batteries.
Yunnan Energy:?Manufactures lithium battery isolation film, as well as other films and paper products.?
Naura Tech:?Researches and manufactures secondary battery equipment used in the manufacture of batteries.
Eve Energy:?A lithium battery platform company offering core technologies and solutions for consumer and power batteries.
Contemporary Amperex Technology:?The world's largest producer of EV batteries.
LG Chem:?Manufactures EV batteries through subsidiary LG Energy Solution.
Panasonic (PCRFY

-0.96%

): Battery manufacturer and Tesla supplier.
Tesla:?Leading EV manufacturer.
This ETF had almost $6 billion of assets under management in late 2021 and an expense ratio of 0.75%.
6. Simplify Volt RoboCar Disruption and Tech ETF
This ETF takes a concentrated approach. It focuses on the few companies that appear poised to dominate the EV and autonomous driving industry. The ETF further enhances that concentrated exposure with options. That strategy makes it a high-risk, high-reward way to play the EV sector.
As of late 2021, this ETF's top holding was Tesla, at 17.2% of its total holdings. In addition, it had call options on Tesla, comprising another 7.2% of its invested capital. It's extremely bullish on Tesla, noting on its fact sheet that the EV giant is the fund's "winner-take-all anchor name."
Other top holdings include semiconductor contract manufacturing and design company Taiwan Semiconductor (TSM 0.92%), Brazilian iron ore and copper mining giant Vale (VALE -0.99%), German industrial robot manufacturer Kuka (KUKAF -5.54%), and Albemarle.
The fund also holds shares of several technology giants such as Alphabet, Nvidia, Microsoft, and Apple. Meanwhile, the fund holds put options on the Nasdaq to hedge against a potential broad tech stock sell-off.
The ETF has more than $3.1 billion of net assets under management and a 0.95% expense ratio.
Related automotive stocks topics
Should you buy electric vehicle ETFs?
The age of the gasoline-powered automobile is coming to an end. Some state and national governments are considering outright or effective bans on gas-powered cars. For example, California is requiring all new passenger vehicles to be zero-emission by 2035. Meanwhile, the European Union has proposed a 55% reduction in carbon dioxide emissions from new vehicles by 2030 and a 100% reduction by 2035.?
If you want to profit from this significant change in the transportation sector without having to choose among individual EV stocks, owning shares in an EV-focused exchange-traded fund is a smart choice. Investors have several electric vehicle ETFs to choose from, all of which could gain immense value in the years and decades ahead as the transition to EVs accelerates.
Suzanne Frey, an executive at Alphabet, is a member of The Motley Fool's board of directors.
Matthew DiLallo
has positions in Alphabet, Apple, Taiwan Semiconductor Manufacturing, and Tesla. The Motley Fool has positions in and recommends Advanced Micro Devices, Alphabet, Apple, Aptiv Plc, Microsoft, Nio, Nvidia, Taiwan Semiconductor Manufacturing, Tesla, and Volkswagen Ag. The Motley Fool recommends General Motors and recommends the following options: long January 2025 $25 calls on General Motors. The Motley Fool has a
disclosure policy
.