For investors prospecting the market for oil dividend stocks, deciding among the dozens of energy stocks that are also dividend stocks can be daunting. Making a sound choice can help investors to sit back and enjoy watching portfolios become energized with a stream of passive income.
Although oil stocks have often been a prosperous choice for investors, increasing calls for the adoption of renewable energy may suggest that oil companies -- and oil stocks -- will soon be doomed. It seems highly unlikely. Instead of renewable energy completely dominating the energy landscape in the future, the more likely scenario is that companies that deal in oil will continue to play an important role -- especially since petroleum is found in a variety of agricultural, pharmaceutical, and cosmetic products.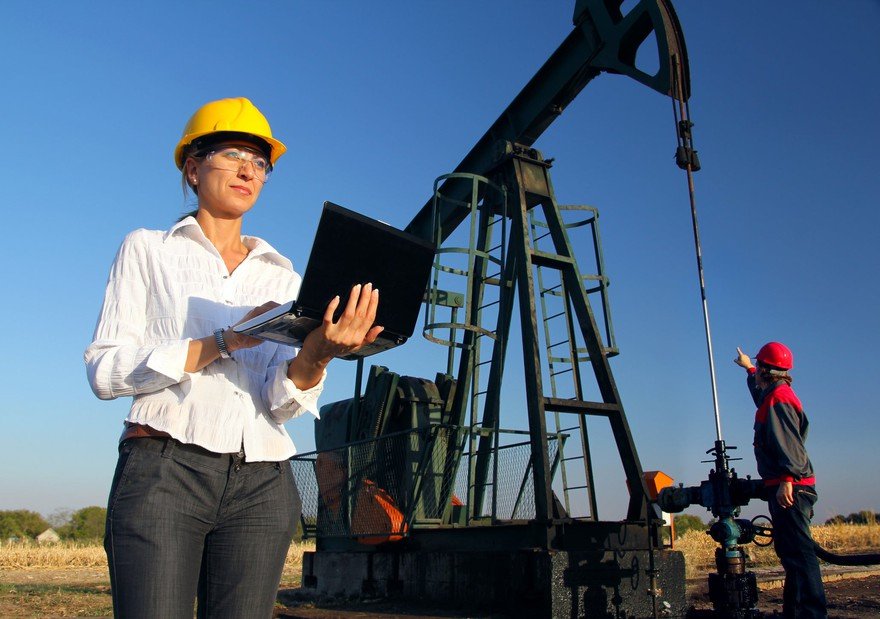 Image source: Getty Images.
There are many options available to investors, but there's no need to burn the midnight oil looking for the most compelling choices. Let's take a look at five of the best.
Data source: Yahoo! Finance. Data as of November 16, 2023.

| Company | Ticker | Market Capitalization | Description |
| --- | --- | --- | --- |
| 1. Chevron | (NYSE:CVX) | $267.3 billion | An oil supermajor with upstream, midstream, and downstream operations. |
| 2. EOG Resources | (NYSE:EOG) | $69.4 billion | An exploration and production company with assets concentrated in the United States. |
| 3. ExxonMobil | (NYSE:XOM) | $408.8 billion | A leading integrated oil supermajor. |
| 4. Kinder Morgan | (NYSE:KMI) | $37.2 billion | An energy infrastructure company that operates pipelines and terminals throughout North America. |
| 5. Phillips 66 | (NYSE:PSX) | $49.6 billion | A diversified energy manufacturing and logistics company. |
1. Chevron
1. Chevron
Chevron is one of the largest oil companies in the world. The reach of its integrated operations extends into multiple aspects of the oil industry. Chevron forecasts increasing production at a compound annual growth rate (CAGR) of 3% over the next five years. According to management, the projected growth is attributable to the company's assets in the Gulf of Mexico and the Permian Basin. The increased production is expected to power growth in the company's financials. Chevron expects expanding margins in its upstream business -- assuming a Brent Crude price of $60 per barrel -- to help it achieve an adjusted return on capital employed of more than 12% by 2027 and annual growth of more than 10% for free cash flow.
Traded on the New York Stock Exchange for more than a century, Chevron -- now the only energy stock in the Dow Jones Industrial Average -- has a long history as a publicly traded company, a history that is even more impressive in light of the past few decades. For 36 consecutive years, Chevron has increased its dividend, and its dividend growth may very well continue to rise in the near future. Management has said it expects to increase its distribution to shareholders over the next five years if the price of Brent crude oil averages more than $50 per barrel.
2. EOG Resources
2. EOG Resources
Founded in 1985, EOG Resources has developed into one of the largest publicly-traded exploration and production (E&P) companies based on market capitalization available to investors. Although the company has assets in Australia and the Caribbean, EOG's properties in the U.S. -- in the Rocky Mountains, Permian Basin, and South Texas -- are predominantly responsible for the company's oil production. Presumably, its many untapped resources will be a source of continuing production. As of the end of 2022, the company reports it has total estimated net proved reserves of 4.2 billion barrels of oil equivalent, suggesting that EOG has plenty of opportunities to extract oil from the ground.
One of the most appealing aspects of EOG Resources is its formidable balance sheet. E&P companies often carry significant amounts of debt on their balance sheets; EOG Resources ended 2022 with a net cash position of $900 million, which should appeal to conservative investors. Proving to be adept at managing its capital, EOG has also demonstrated a commitment to returning cash to shareholders. If the company meets its target of paying out $3.30 per share in dividends, EOG will have raised its dividend at a 22% CAGR since 1999. Between its track record of rewarding investors and a history of generating strong free cash flow -- it has averaged annual free cash flow that's 16% of revenue over the past five years -- EOG Resources is an oil dividend stock worth digging into.
3. ExxonMobil
3. ExxonMobil
Operating conventional oil and gas assets around the world, ExxonMobil estimates that it produces 1.3 million net oil-equivalent barrels daily. But there's much more than conventional assets to the company's upstream business: It also operates unconventional, deepwater, heavy oil, and liquefied natural gas (LNG) assets. Its conventional assets operate in almost 20 countries and produce about 1.3 million net oil-equivalent barrels daily. Dedicated to the manufacturing, trading, and selling of petroleum products, the downstream business also has a global presence. ExxonMobil's combined refining capacity for its assets in North America, Europe, Asia Pacific, and the Middle East totaled about 4.6 million barrels per day in 2022.
Like Chevron, ExxonMobil has demonstrated a long commitment -- 39 consecutive years -- to increasing the capital it returns to shareholders by way of a dividend. In 2022, ExxonMobil made a concerted effort to strengthen its balance sheet. Reducing its total debt by $7 billion, ExxonMobil ended 2022 with a debt-to-capital ratio (which represents how much debt comprised the company's total capital) of 16.9% -- lower than the 21.4% ratio at the end of 2021 and the 29.2% figure at the end of 2020. With a more robust balance sheet, the company is in a more secure position to continue its streak of raising the dividend.
Best Stock Brokers for November 2023
4. Kinder Morgan
4. Kinder Morgan
The largest energy infrastructure company in the S&P 500, Kinder Morgan is one of the more recognizable names among midstream companies. As the self-proclaimed "largest independent transporter of petroleum products in North America," Kinder Morgan estimates that it transports 2.4 million barrels of gasoline, jet fuel, diesel, natural gas liquids and condensate daily through an expansive 9,500-mile network located throughout North America. In addition, Kinder Morgan operates 65 liquids terminals that store fuels and offer blending services for ethanol and biofuels. There's ample room for growth as well. Kinder Morgan had $3.3 billion in total capital committed to projects in its backlog at the end of 2022, and it expects 62% of the backlog capital to be in service in 2023.
When surveying the energy landscape for interesting oil dividend stocks, it's not uncommon to find companies risking their financial well-being to satisfy shareholders with lofty dividends. But that's hardly the case with Kinder Morgan. Over the past seven years, the company has self-funded its capital expenditures and dividends. To put the security of the dividend in perspective, consider the fact that Kinder Morgan has paid an average annual dividend of $0.98 per share over the past five years, and, during the same period, it has generated free cash flow per share of $1.30.
5. Phillips 66
5. Phillips 66
Although Phillips 66 isn't involved with E&P, the company has a notable presence in various other aspects of the oil industry. The company's midstream business consists of 22,000 miles of pipeline mostly located in the U.S. The company also operates 12 refineries, which have a daily crude throughput capacity of about 2 million barrels in the U.S. and Europe. Phillips 66 refines crude oil as well as other feedstocks into gasoline, distillates, and aviation fuels. Rounding out the company's downstream business, Phillips 66 markets gasoline, diesel, and aviation fuel through about 7,200 independently owned outlets in 48 states and Puerto Rico, plus 1,300 company- and dealer-owned outlets in Europe.
Since it was spun off from ConocoPhillips, Phillips 66 has been consistently rewarding shareholders with a dividend. From 2013, the first year it paid dividends in four quarters (after going public in the middle of 2012), through the end of 2022, Phillips 66 has increased its dividend at an 13% CAGR. Continuing to return capital to shareholders by way of the dividend doesn't seem like it will fall out of management favor anytime soon. On the company's fourth-quarter 2021 conference call, CFO Kevin Mitchell addressed its "capital allocation framework [of] 60% reinvestment in the business, 40% cash returns to shareholders between the dividend and buybacks over an extended time period ..."
Related oil stocks topics
The bottom line
There's no secret formula to identifying the best oil dividend stocks, but there are certainly some things that should be on prospective investors' radars, including the company's balance sheet, its ability to generate cash, and its performance history. A company may sport a high dividend yield, but if it's not in good financial health, that alluring dividend may not be around for long. With the above-mentioned companies, however, investors hunting for oil dividends to power their portfolios don't need to worry much.
Scott Levine
has no position in any of the stocks mentioned. The Motley Fool has positions in and recommends EOG Resources and Kinder Morgan. The Motley Fool recommends Chevron. The Motley Fool has a
disclosure policy
.