Most investors probably aren't familiar with quantum glass batteries, but the technology could revolutionize electric vehicles (EVs) and the broader renewable energy industry.?If you're wondering what a quantum glass battery is, a brief explanation follows.
Image source: Getty Images.
What are quantum glass batteries?
What are quantum glass batteries?
Quantum glass batteries, or glass batteries, offer more advanced technology than the lithium-ion batteries common in today's EVs. In glass batteries, electrolytes have a higher energy density and can deliver an equal amount of power as lithium-ion batteries but in a smaller space.
Quantum glass batteries also don't catch fire, so they don't need the components that lithium-ion batteries have to prevent them from doing so. Quantum glass batteries charge faster, too, and their higher energy density means they can give EVs greater range.
Glass batteries are still a nascent technology, but you can see why this market would be alluring to investors, especially given the explosion in demand for EVs over the past couple of years and the foregone conclusion that EVs will eventually displace gas-powered vehicles.
Below, we'll explore some of the companies that hold critical patents in quantum glass batteries. Keep reading to learn more about three of the best quantum glass battery technology companies today.
Best quantum glass battery stocks in 2023
Best quantum glass battery stocks in 2023
Data source: Yahoo! Finance. Data as of Jan. 13, 2023.

| Company | Market Cap | Description |
| --- | --- | --- |
| | | |
| QuantumScape (NYSE:QS) | $3.4 billion | Development-stage maker of solid-state lithium-metal batteries |
| Toyota Motor Corporation?(NYSE:TM) | $190.7 billion | World's No. 1 auto manufacturer |
| Solid Power?(NASDAQ:SLDP) | $473.8 million | Development-stage company focused on making solid electrolytes |
1. QuantumScape
1. QuantumScape
It's hard to pick a leader in an industry that has no material revenues and whose technology is still experimental. However, QuantumScape has received more investor attention than any other pure-play glass battery stock.
The company went public through a special purpose acquisition company (SPAC) merger with Kensington Capital Acquisition in late 2020. The stock has cooled off since its market cap jumped to more than $50 billion in December 2020, along with a broad boom in tech and EV stocks.
QuantumScape has revealed tests showing that its single-layer battery cells can charge to 80% capacity in fewer than 15 minutes and demonstrated the successful performance of 10-layer cells. However, building an entire fuel cell would take 100 of those single-layer battery cells, and a complete battery would take hundreds.
While the single-layer battery cell tests are a positive step, manufacturing a functioning glass battery will be much more complex. As of the first quarter of 2023, the company had shipped 24-layer prototype battery cells to its original equipment manufacturer (OEM) partners for testing.
Perhaps the best reason to believe in QuantumScape is its partnership with Volkswagen (VWAGY 0.93%), one of the biggest carmakers in the world. The German automaker has invested more than $300 million in QuantumScape and hopes to begin using its cells by 2025. The two companies have also formed a joint venture to build a solid-state battery cell gigafactory.
QuantumScape met a key technical milestone it set with Volkswagen in 2021, unlocking a $100 million investment in the company. In March 2022, QuantumScape said it had signed up its fourth automotive OEM as a partner -- this one a top 10 automaker by revenue. The company is also pursuing the consumer electronics market, though that is expected to be significantly smaller than the automotive market.
While QuantumScape does not expect to produce material revenue until 2024 or 2025, the technical and business building blocks seem to be falling into place. It now believes its first commercial product will be a 24-layer cell with a capacity of around 5 amp-hours.
The company is also well capitalized, finishing the first quarter of 2023 with almost $1 billion in cash, cash equivalents, and marketable securities and minimal liabilities.
2. Toyota
2. Toyota
Most major car manufacturers want to partner with battery tech start-ups working to build quantum glass batteries. Toyota is taking a different route by looking to build its own. The company has been a laggard in the EV race, but Toyota recently announced it would invest $13.6 billion in batteries over the next decade, including a significant portion in quantum glass batteries.
As an auto manufacturer, Toyota has a number of advantages over start-ups like QuantumScape. First, it's well capitalized with a thriving core business. There's no reason to worry about the glass battery investments sinking the stock, meaning it will be less volatile than a pure-play battery stock. Toyota also plans to initially use its solid-state battery cells in its hybrid vehicles.
The company acknowledged in September 2022 that it would take longer than expected to develop glass batteries for fully electric cars. Investors should expect such setbacks since producing these batteries at scale is a monumental engineering challenge.
At its June 2023 shareholders meeting, the company touted a "technological breakthrough" in its solid-state batteries and now aims to sell them by 2027-2028, pushing back an earlier target date of 2025. It expects to focus on both hybrids rather than EVs since the company sees hybrids as a good technological test case.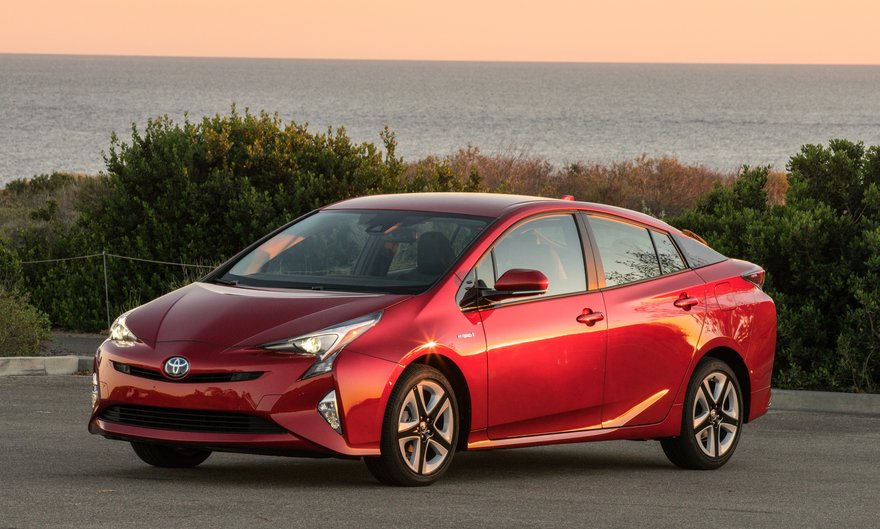 Image source: Toyota.
3. Solid Power
3. Solid Power
Solid Power is another glass battery stock that recently went public through a SPAC. Unlike QuantumScape, which is focused on making a complete battery, Solid Power's initial aim is to make only the solid electrolyte component. The component would replace the liquid electrolyte that is part of lithium-ion batteries, which will help give them more range and decrease pack size.
Over the long term, the company plans to make its solid electrolyte more adaptable by removing nickel and cobalt from the cathode, which will help lower costs. Solid Power is now earning minimal revenue, bringing in $3.8 million in the first quarter of 2023.
The company had $468 million in total liquidity as of March 31, 2023, and has been developing its technology since its 2012 founding. The company has an impressive list of high-profile investors, including carmakers such as Ford (F 2.12%), Hyundai (HYMTF 0.83%), and?BMW (BAMXF 0.0%), as well as electronics giant?Samsung (OTC:SSNLF).
Solid Power aims to begin producing automotive-scale battery cells in 2023 with partners like Ford, BMW, and SK Innovation. Still, the company's market cap of $430.3 million indicates investors are less convinced by Solid Power's technology than QuantumScape's, valued at roughly $3.5 billion.
Revenue is a business's gross income or the amount of money it brings in from regular operations before costs are considered.
Related technology investing topics
Are quantum glass battery stocks right for you?
Are quantum glass battery stocks right for you?
Investing in quantum glass battery stocks at this point is not much different from buying development-stage biotech stocks. We are still several years away from this technology going mainstream, and the field is wide open with no viable products available yet.
Additionally, promises of technology haven't always come true in the auto industry. Many industry insiders, including auto company CEOs, expected autonomous vehicles to be commonplace by now. That hasn't happened.
That doesn't mean quantum batteries won't be successful, but investors may want to wait until more conclusive data comes in and a clear leader emerges. At this point, glass battery stocks are only suitable for investors with a very high tolerance for risk.
Jeremy Bowman
has no position in any of the stocks mentioned. The Motley Fool has positions in and recommends Volkswagen Ag. The Motley Fool recommends Bayerische Motoren Werke Aktiengesellschaft. The Motley Fool has a
disclosure policy
.