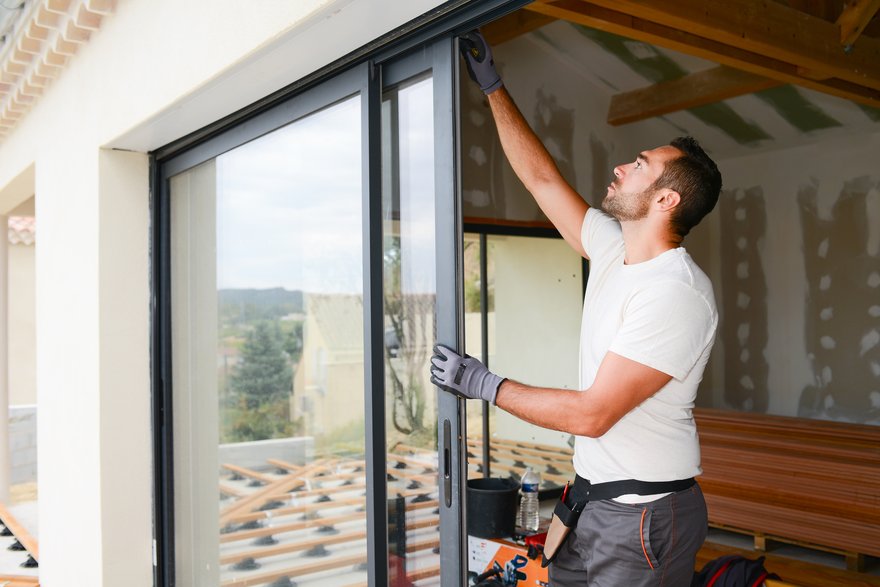 Source: Getty Images
Humans have been using glass since the Stone Age, and, 6,000 years in, we are still finding new uses for the transparent solid material.
The global market for flat glass was estimated at $265 billion in 2020 and is expected to grow at a compound annual growth rate of 3.6% through 2028. Glass bottles add another $50 billion to the total market. Glass is ubiquitous and essential to a large number of stock market sectors, from construction, to automotive, to smart screens for tech products.
Glass, made primarily from mixing soda ash and silica with additives, is sometimes seen as a commodity. But, given its importance to such a wide variety of end markets, it is not as cyclical as some commodities, which are closely tied to only a few different users. Manufacturers also have opportunities to patent their own special blends designed for specific uses, giving them more pricing power than what we see from many commodity investments.
For investors, glass provides exposure to a range of end markets poised for growth in the years to come. And, the choices for investors are almost as diverse as the uses for the product. Here's a look at five stocks to consider for those interested in investing in glass.
5 Top Glass Stocks in 2023
Source: Yahoo! Finance. Data as of January 19, 2023.

| Company | Market Cap | Description |
| --- | --- | --- |
| Corning (NYSE:GLW) | $30.2 billion | Corning specializes in glass and ceramic products used in optical communications, technology, and industrial applications. |
| Vitro SAB de CV (OTC:VITO.F) | $517.7 million | Vitro, a maker of architectural and packaging glass, does business in eight countries and has a major presence in the U.S. |
| O-I Glass (NYSE:OI) | $2.9 billion | O-I is one of the world's leading manufacturers of glass containers and other food and beverage packaging products. |
| Apogee Enterprises (NASDAQ:APOG) | $977.4 million | Apogee makes architectural framing systems, including glass and aluminum windows, as well as storefronts and glass for framed art. |
| View (NASDAQ:VIEW) | $166.3 million | View makes architectural smart glass that can change its tint to control glare or direct sunlight. |
1. Corning
Corning is the largest company on this list, and its glass products are among the most specialized, and high-margin, in the industry. The company is a materials science innovator, making a range of glass, ceramic, and fiber optic products used in high-speed communications, touchscreens, display panels, and life sciences.
Today, about 30% of Corning's revenue comes from optical communications and 25% from display technologies, with specialty materials, environmental tech, and life sciences accounting for the rest. The company is perhaps best known among consumers as the maker of "Gorilla Glass" used in Apple (AAPL -0.54%) iPhones and other devices.
2. Vitro
Vitro is Mexico's largest glass producer, and, thanks to a big 2016 deal to acquire the glass business of PPG Industries (PPG 1.06%), it is also a major player in the U.S. market, in addition to having operations in six other Latin American countries.
The company is organized into two subsidiaries, one making architectural glass and a variety of construction products and the other producing food and beverage packaging. Vitro isn't the easiest stock to buy for U.S. investors because it doesn't have a U.S. stock market listing, but the company does offer exposure to most of the largest markets in the Western Hemisphere.
3. O-I Glass
O-I is focused on the packaging market, with operations in the U.S., Europe, and Asia producing and marketing a range of glass bottles and jars. Glass containers have seen an uptick in popularity in recent years as they are seen as a greener alternative to plastics because they're easier to recycle.
O-I itself used to be a major plastics manufacturer, but the company exited that business in 2007 as part of a reorganization. It also shelved the name Owens-Illinois that it had used since its founding in 1929. The remaining company is a major supplier to much of the North American food and consumer goods industries.
4. Apogee
Apogee is a maker of construction products, including glass and aluminum windows, storefront and curtain wall systems, and glass for art. Its products are specifically designed for the commercial user, providing better insulation and protection from weather events such as hurricanes.
The company once made automotive glass, too, but it left that business in 2004 to focus on construction products. In recent years, Apogee has used acquisitions to expand in Brazil and Canada and to round out its portfolio to include framing systems and other non-glass products. Apogee should be well positioned to take advantage of any increase in infrastructure spending involving new buildings or making existing commercial and government buildings more energy-efficient.
5. View
View is relatively new to public markets, having completed a merger with a special purpose acquisition company (SPAC) in March 2021. But the company has been around for 12 years refining and marketing "smart glass" that can be a greener option for construction.
View sells a glass product coated with layers of a ceramic metal oxide that tints when exposed to an electric current. Its glass is designed to automatically adjust tinting in response to temperature, glare, and direct sunlight, blocking solar radiation from entering buildings and reducing air conditioning costs when it is hot and letting the sun shine in on cold winter days.
Are glass stocks right for you?
These aren't likely to be high fliers like tech stocks, but glass stocks offer exposure to important and growing sectors such as construction and shouldn't be as cyclical as many industrial categories. And, as technology improves, glass can be an important part of efforts by builders to cut down on heating and cooling costs and become more energy-efficient.
For investors seeking a diversified portfolio, including industrial sectors that are primed for growth, glass stocks could be a key building block.
Lou Whiteman
has no position in any of the stocks mentioned. The Motley Fool has positions in and recommends Apple. The Motley Fool recommends Corning. The Motley Fool has a
disclosure policy
.